Finnich Glen, and the Devil's Pulpit.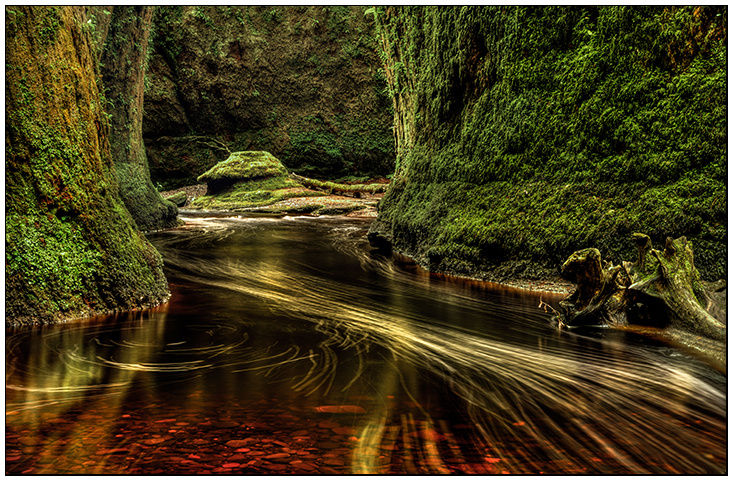 The devils pulpit is the large rock where according to folk law the devil "is said" to have made his sacrifices, it is also "said" that they used to throw witches off the 100ft cliffs & if they flew away they were true witches.
Finnich Glen is a narrow 100ft deep gorge in stirlingshire, it is a beautiful location but very difficult & dangerous to access, its dark red/brown waters & moss covered cliffs are simply stunning, part of the film Outlander was filmed there recently as was a series of Doctor Who many years ago.